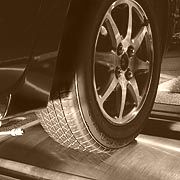 Integration, Support, Results
SDB Associates provides complete solutions for implementing or upgrading dynamic test systems. We can help you define your technical requirements, then provide the equipment and expertise to reach your testing objectives. We then provide expert personnel training and ongoing support services to insure test system performance year after year.
Our mission is to use our expertise to understand your business and match our services to your needs, making your test system a reliable and predictable tool for your business.